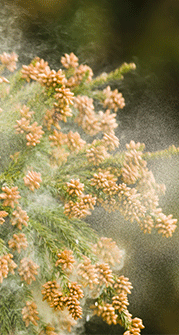 ADAPTING TO OUR MODERN WORLD
The human body has to navigate through an increasingly complex world and determine what is safe and what is a threat. This process has been complicated by the introduction of many chemicals, pollutants and other factors into the environment, as well as the vast number of foods and products now available from all over the world. These rapid changes are challenging for the body to adapt to in such a relatively short time span. When the body mistakes a harmless substance (such as those found in foods, natural air- borne particles, household pets, jewelry, etc.) the unnecessary reactions caused by this error can burden the whole system.
These errant reactions to harmless substances are often the contributing and causal influences to a wide variety of symptoms and conditions. Such conditions are often difficult to treat with either conventional medicine or integrative medicine therapies and avoidance is the most common approach. AAT meets this need in treatment options for those who suffer from symptoms associated with allergies and sensitivities and provides a way for the body to adapt to the external world in a healthy manner.